THROUGH THE DESERT | 2 OF 2
Serving the Underserved
Marani CEO talks about maternity care deserts and what they are doing to improve on the Often Imitated podcast.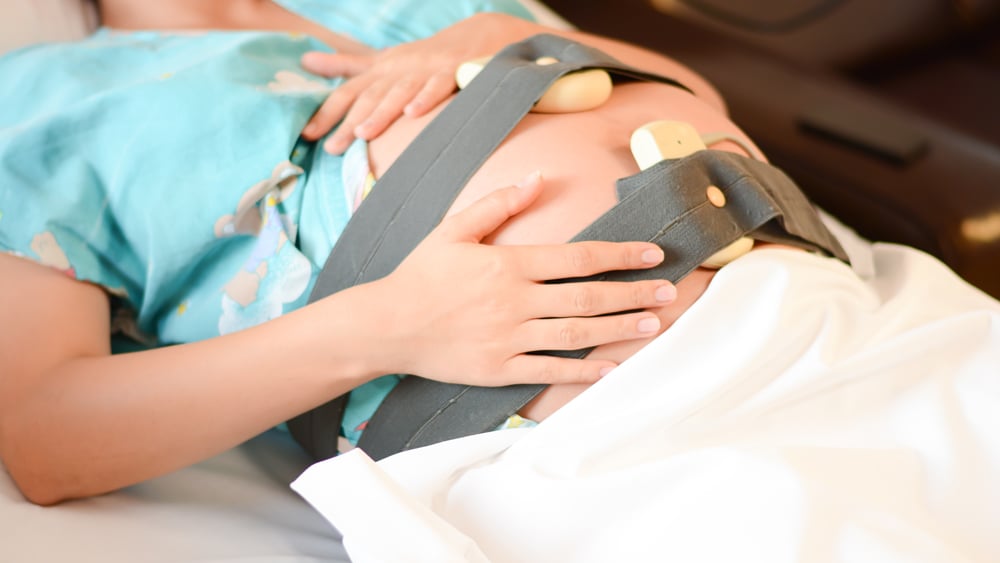 1. Underdeveloped Tech and Underserved Mothers
"Whether you're in the emergency room, ICU or operating room, everybody is always listening to that heartbeat. The ECG is a standard piece of equipment. Why hasn't it been developed for fetal monitoring? For this unborn child that's very fragile, we should know more, and the reality is that the technology is there." - Ann Holder
, CEO & Founder of Marani
With over 3.7 million births in the US each year, one would think developing adequate technology to support the health of these lives would be prioritized. The reality is that much of the existing health tech has not yet been developed for fetal monitoring essential for prenatal care. Using basic Doppler technology to monitor the baby's heartbeat, the main form of fetal monitoring is a system developed in the 70s called CTG. Studies have concluded "no clear evidence that antenatal CTG improves perinatal outcome".
Ann explains, "Listening to the baby's heart rate and monitoring contractions…that technology has been around and people are used to using this. Though there are some new things in development, what we're seeing right now is taking older integrated technology and making it wireless. We're not necessarily seeing advancements in the technology for OB-GYNs that's available to other doctors."

2. Virtual Care Solution
Whether due to distance or underdeveloped technology, it's clear that maternal health today is underserving millions of births happening each year. However, addressing this gap in care doesn't have to be a huge challenge. Healthcare has seen a recent uptick in the development of virtual care solutions which increase access, convenience and knowledge. With COVID, specialty care telehealth usage has accelerated despite locational restraints. In a 2020 Amwell Physician and Consumer Annual study, telehealth adoption for the OB-GYNs surveyed went from 0% pre-COVID to 71% post-COVID and their willingness to use technology jumped from 73% pre-COVID to 97% post-COVID. This is especially good news for high-risk pregnancies. AJOG found evidence indicating that remote patient monitoring interventions result in fewer high-risk obstetric monitoring visits while maintaining maternal and fetal outcomes.
As well as bridging the distance gap, virtual care solutions also make providing and receiving care more convenient for both the physician and patient respectively. Ann speaks to the convenience of remote monitoring devices that provide mothers access to essential prenatal care from the comfort of their homes. The innovative technology of Marani's wireless monitoring device makes care easier and more efficient. Ann explains, "Some of the things we're focused on is the ability to do all of these biometric checks in the home and then also add on a non-stress test. And, of course, it's all built into our platform so everything's Bluetoothed to the app which goes directly to the physician." With virtual care solutions such as Marani's remote monitoring device, communication and the provision of care from physician to patient has never been more convenient.
Ann also highlights the value of increased education and empowerment facilitated by virtual care solutions. She shares that the Marani app will answer all types of pregnancy questions and topics such as expectations for certain weeks of pregnancy, size comparisons of the baby, the frequency of feeling the baby move and other key things to watch-out for.
Increased convenience and access to essential healthcare care as well as education makes virtual care solutions a promising future of maternal care. Marani Health is at the front of this movement taking a stand and changing the game for mothers and children across the US. For more on this two-part series of Through the Desert, see Part 1: Leaving Mothers in the Dust and look-out for another two-part series on Maternity Care Deserts to be released soon.
---
SUBSCRIBE FOR OUR LATEST CONTENT